I'm A Results-oriented,
Web & WordPress Designer/Developer
Certified By PSEB | Reg: FL21/PSEB/2023/3314
I'm Abdul Samad, a Web & WordPress Designer/Developer based in Pakistan with more than 5 years of professional experience in the real-world industry plus a couple more years setting up websites, I have a real love of Web Development.
I had started my journey in software engineering in 2012. After completed my two semesters I got an opportunity to start my career as an internship in their town. So, I started my journey with an internship as a web developer. After this, I earned experience from multiple companies as a web developer and I am proud to say that my journey still goes on. Because it's not only my career it is my love & passion. I have also extensive experience in freelancing. I have worked online on multiple outsourcing websites and with digital marketing agencies and international clients as a developer and designer.
Meanwhile, I had started a startup of Software House with a friend. Actually, he was my classmate. Very cooperative, Polite, and a nice person!
Unfortunately, we couldn't continue our startup for a long time period. But, I learned many things such as project management, employee management, dealing with clients, and most of the Patience. Yes, patience is the key if you would like to proceed successfully with your startup. Which are my experience and observation.
During Startup, I didn't leave my key strengths. Yes, I am talking about my web development skills. I have been practicing my development skills on our client's project. After the shutdown, I decided to move back to my web development job career. So, I am here and happily working as a web developer.
Here are my Key Strengths:
➮ Website Design and Development
➮ WordPress Development
➮ Front-End Design and Development
➮ Mobo Web (Responsive)
➮ Mockups/Templates Conversion
➮ Content Management Systems (CMS)
➮ Maintaining The Performance
➮ Diagnosing and Rectifying Performance Issues
➮ Search Engine Optimization (OnSite)
➮ Logo/Flyer/Brochure Design
➮ Internet Research
➮ Project Management
➮ Explaining and Projects Documentation
I love to travel and have cuisine all around the world. I'm a learner, self-motivated, and always open to take new challenges.
I would be very happy to collaborate with you to achieve your goal and add value to your organization. If you feel there is something that I can help you with, please contact me.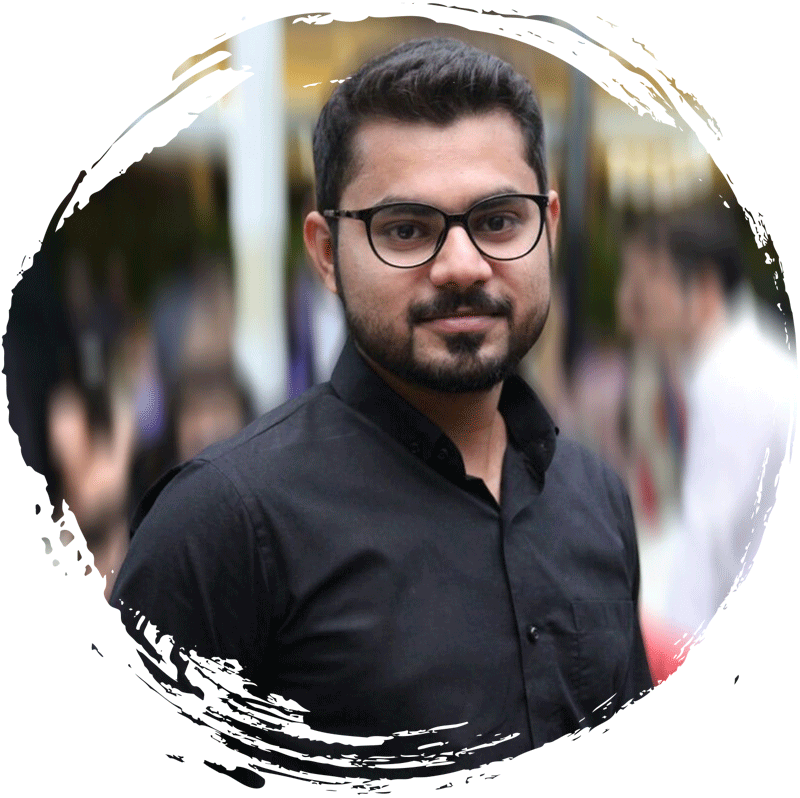 My Best Services
list of services i offer in web & WordPress development
Mockup to HTML
Do you have completed your Mockup/Design and want to convert that into a Fully Responsive HTML Template? Don't worry, I have 6+ years of experience creating html5 Css3 web pages with a Fully Responsive design using Bootstrap and Custom.
WordPress Website
Do you want to make a Full-fledged WordPress Website and make an online presence for your business? Don't worry, I have 5+ years of experience developing a Full-fledged WordPress Website. Let's start to work together to build your online identity.
E-commerce Website
Do you want to make an E-commerce Website using WooCommerce and make an online presence for your business? Don't worry, I have 4+ years of experience developing an E-commerce Website. Let's get online orders from the customers/clients to give them your hassle-free services.
WP Installation & Setup
Are you getting trouble to setup your WordPress Application and Theme or don't have time? Don't worry, I will be your assistance in configuring your WordPress Setup. I have 7+ years of experience configuring WordPress Applications and Themes. Just put down your worry and have some coffee.
Custom Website
Are you intending for Custom Website development, Such as PHP, React, and Node? Don't worry, I will assist you with these Stacks. Just drop me your all requirements to Get A Free Quote or Contact me before dropping your project requirements.
Hosting Server & Domain
Do you want to buy a suitable hosting server and domain for your business or you don't know how to do it? Don't worry, I will assist you to buy your hosting server and domain. Just Contact me to further more.